Women's Leadership Conference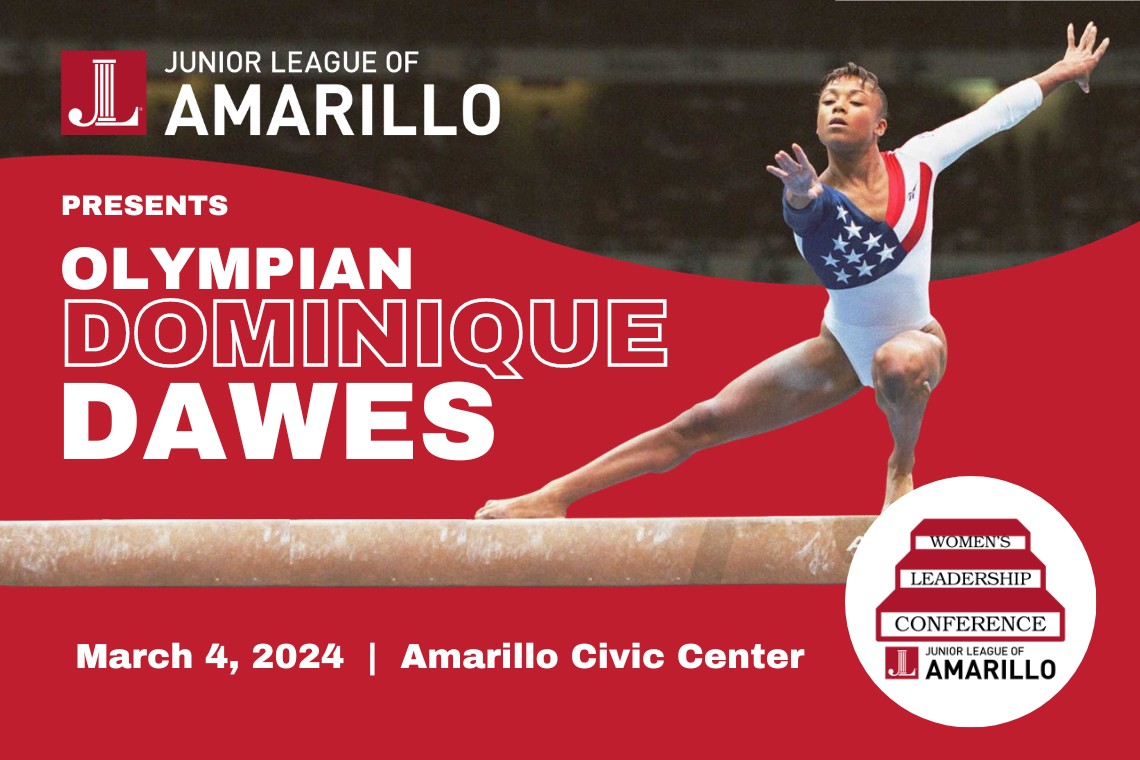 Women's Leadership Conference
March 4th, 2024
11:30am to 1:30pm
Guest speaker Dominique Dawes
The Junior League of Amarillo, in a landmark collaboration with Glass Breakers, proudly announces their debut Women's Leadership Conference slated for March 4th, 2024. This event, destined to be a keystone in women's empowerment, is meticulously designed to spotlight and uplift women leaders who have confronted and overcome barriers in their professional journeys.
A major highlight of this conference will be the keynote address by Dominique Dawes, a three-time Olympian, Olympic Gold Medalist, brand ambassador, and sought-after motivational speaker. Dawes holds the distinct honor of being the only American gymnast to medal in team competitions at three separate Olympic Games and the pioneering African-American gymnast to clinch an Olympic Gold medal. Her life's journey and achievements encapsulate the spirit of perseverance and leadership, making her an ideal voice for this empowering event.
Local businesses are not just spectators but are invited to be active participants. From November 1, 2023 to January 15, 2024, they can nominate the Glass Breakers from within their midst – women who have shown unwavering dedication and leadership. The event promises to recognize and applaud these internal heroes in a dedicated segment.
Glass Breakers Award nominations for industry professionals can be submitted using the Glass Breakers Nomination Form. An outstanding High School Senior Student will also be recognized and nominations can be submitted using the High School Senior Breaking Barriers Nomination Form.
Sponsor the Women's Leadership Conference
For businesses interested in sponsoring the Women's Leadership Conference, please see our sponsorship levels and descriptions below. Specific sponsorship levels include a VIP meet and greet with Dominique Dawes.
View our Sponsorship Slide Deck to see event details and fundraising goals.
Download our WLC Sponsorships PDF.