The Junior League will give approximately $30,000 back to the community through our projects and Community Assistance Fund grants.  More than 2,000 volunteer hours will be given this fiscal year to the community projects listed below, as well as the Kids in the Kitchen Wellness Event, the Best of Texas, Golf Classic, and Rummage Sale fundraiser:

Medical Center League House:  JLA Signature Project
Medical Center League House provides housing, comfort and support to families with an adult patient going through medical treatments in Amarillo, Texas.  For a small fee ($45 nightly charge), families can stay in one of the 31 private rooms, with additional access to a comfortable living/gathering room with a TV, kitchen, dining room, laundry facilities at no charge, a multipurpose room, a prayer garden and WiFi.  In addition to these amenities, staying at the MCLH offers something perhaps even more significant – a nurturing and compassionate place to return to after a full day at one of Amarillo's medical facilities.   JLA volunteers provide administrative support and assist with other special events and holiday activities held at MCLH throughout the year.

Hope and Healing Place
JLA volunteers are specially trained by the Hope & Healing Place in leadership and grief facilitator training sessions.  They then serve as support group leaders, participate the new family orientation and other duties associated with the support program.  JLA will also be participating this year in Hope Camp for children that have suffered a loss.

San Jacinto Success
The San Jacinto Success Program will partner JLA volunteers with teachers and staff to host monthly special events held at the San Jacinto Elementary with the goal of increasing parent involvement, as well as student participation and achievement.  JLA volunteers will assist with planning, preparation, and implementing special events such as an evening of "Reading Under the Stars," a spring school wide art project, and STARR testing support.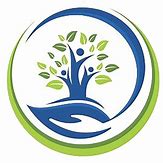 Family Support Services
This is a new placement for the League.  Family Support Services has been in business for a number of years and provides a wide array of mental health services to the community reaching out to children, teens, adults, veterans, and those victims of abuse and domestic violence.  Our ladies will be working at the domestic violence safe house.  It can get very busy and hectic due to the nature of this work and our ladies can help bring organization to the program.  They will be involved in administrative duties, answering the phone and running errands that take up so much time for the staff.  They will also be involved engaging in various activities with the children who have been placed with their parents.  Stephanie McPherson is the placement coordinator for this placement.

Wesley Community Center
This is also a new placement for the League.  The Wesley Community Center is located on the east side of Amarillo and provides a wide range of services to children and senior citizens living in that area of town.  Our placement will focus on working in the onsite daycare/after school program.  Activities will range from assisting with tutoring, crafts, games, and snack time.  This is another placement where our ladies can get directly involved with the children who attend the program.  Rachel Basinger is the Placement Coordinator for this placement.