We are disappointed to announce the Junior League of Amarillo has to postpone the Best of Texas event. We are grateful for our many partners who have joined with us in the support of our mission. We will keep everyone apprised of details for the new date.

You can win big on July 31st, thanks to our friends at Erwin Pawn!

*or Text 2020BOT to 855-202-2100 and go to the link you will receive.
And we have a lot of fun coming up at the event too!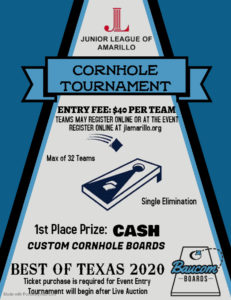 Junior League of Amarillo is partnering with Baucom Board's for a Cornhole tournament at Best of Texas! There will be a maximum of 32 teams and this will be a single elimination tournament. You'll have a chance to win a cash prize and a custom set of cornhole boards like these!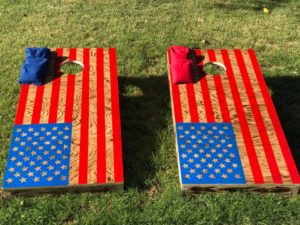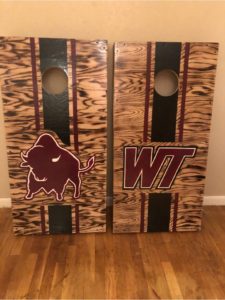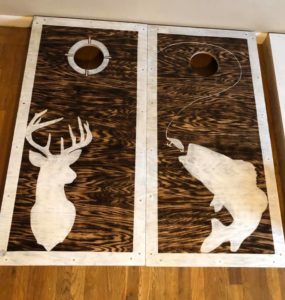 Thank you go Baucom Boards for making this "Cornament" possible!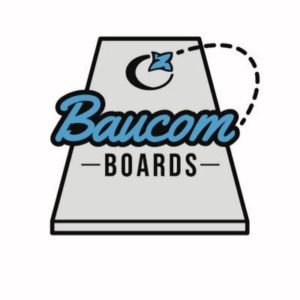 And we've got another chance to get your hands on some great prizes! This dazzling game is brought to you by Barnes Jewelry.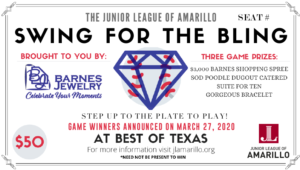 Contact BestofTexas2020@gmail.com for more information.
A big thank you to our amazing sponsors!