2020-2021 President's Message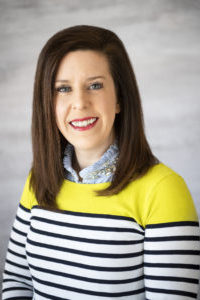 Welcome to the Junior League of Amarillo!
July 1st marks the beginning of the 2020-2021 year for the Junior League of Amarillo.  And although it is a "new" Junior League year, we all continue our mission of adventure in voluntarism and the development of women.
Even during unprecedented times, our members have gone above and beyond to serve our community.  In response to COVID-19, our members have been able to redirect their paths virtually and fill the gap in our community.  We donated essential toiletries to the students at San Jacinto Elementary, helped feed 500 homeless students in the Amarillo Community, hosted a Blood Drive in coordination with Coffee Memorial, and continue to meet the need through our Community Relief Fund and Done in a Day projects.
Please explore our website to learn about the impact that our members have on Amarillo, and how you can support the League's mission.
Visit the Community Impact section to learn about the non-profits that the League supports in both trained volunteers and financial resources. For example, non-profit agencies can apply for Community Assistance Grants apply to become a support project of the League, or apply to have our League members support a non-profit through the Done in a Day program.
Learn about the League's rich history in the Amarillo community or Over 100 Reasons Why to support the League.
Through our 650 members, and the generosity of our donors, the Junior League of Amarillo is here for Amarillo.  The League offers a variety of opportunities for donors to pledge
financial support
 to assist in our mission.  We encourage you to explore more about the League, and contact us for more information.
Megan Zanchettin
President