2019-2020 President's Message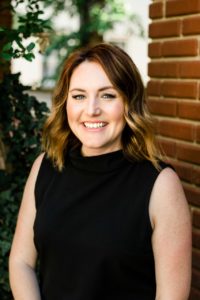 Thank you for your interest in The Junior League of Amarillo!
Since 1930, the Junior League of Amarillo has been committed to promoting voluntarism, developing the potential of women, and improving communities through the effective action and leadership of trained volunteers. Its purpose is exclusively educational and charitable. The League's extensive training and education program cultivates a lifetime of civic service, preparing members to serve as advocates of change in the Amarillo community and strive to make the city better each day. League members are united by their interest in "Building A Better Community," and League members demonstrate that interest by countless volunteer hours and their service on numerous boards and coalitions throughout the community.
This year alone, the Junior League of Amarillo will contribute more than $30,000 in direct financial support to six community projects through grants, community collaborations and community outreach events. The League is able to make this happen because of our amazing community, outstanding community partners, and the commitment of the League's volunteers.
Please explore our website to learn about the impact that our members have on Amarillo, and how you can support the League's mission.
Visit the Community Impact section to learn about the non-profits that the League supports in both trained volunteers and financial resources. For example, non-profit agencies can apply for Community Assistance Grants apply to become a support project of the League, or apply to have our League members support a non-profit through the Done in a Day program.
Learn about the League's rich history in the Amarillo community or Over 100 Reasons Why to support the League.
None of these League activities would be possible without the extreme dedication and service from our 650 members, and the generosity of our donors. The League offers a variety of opportunities for donors to pledge financial support to our mission of "Building A Better Community".
Again, thank you for visiting our website, and please do not hesitate to contact us with questions.
Kasey Long
President